Entertainment Insurance
Sound-checked solutions allowing you to focus on your performance
Working and performing within the entertainment industry takes passion and a realisation that you are not constrained to a regular work day. That's why we have a created easy to purchase and cost effective entertainment industry insurance that takes a matter of minutes to buy online, allowing you to get on with what you do best.
With over 45+ collective years' experience within the entertainment industry, our team of specialist entertainment insurance brokers have a unique understanding of the sector, which means that we speak your language and make life easier, not more difficult. Like you, we are very passionate about the entertainment industry, providing a comprehensive suite of film and entertainment insurance solutions that cater for both "big and small", from garage bands right through to some of the largest event promoters and artists in the world. Meet your industry experts here.
Our experience doesn't stop there as we work with all parts of the industry, providing bespoke entertainment insurance solutions ranging from, public liability for the entertainment industry, event cancellation insurance and professional indemnity, right through to music instrument insurance and photography or film equipment insurance for specialist performers, entertainers and artists. We also work with dance instructors and teachers to provide dance insurance solutions for their studio, events and students.
JLT Entertainment is proud to be the Principal Risk Partner of APRA AMCOS. Click here to find out more.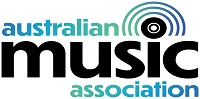 JLT Entertainment is proud to be the approved Insurance Broker for the AMA and its members. Click here to find out more.
Get Your Insurance Now
Click & buy online or apply for a custom quote. Cover starts from $20.
Select what you want to cover, then your promotion or industry.
Prize insurance is a marketing tool that allows businesses to promote themselves through prize promotions by offering the chance to win large and attractive prizes in a cost effective way by insuring against the likelihood of the top prize being won.
Proceed to Prize Insurance Page to Find Out More
Support Act: The heart & hand of Australian music
$5 for every music policy sold online goes to Support Act, providing financial assistance to those in need within the music industry
Principal Risk Partner
Hubdit is the evolution that the entertainment industry has been waiting for to improve the gig booking process and drive people back to venues to enjoy live music!